Company Outline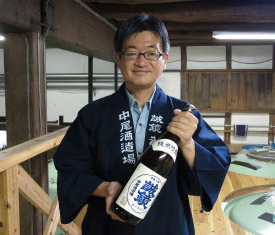 Sake is a wonderful aspect of our food culture, cultivated for over 2,000 years in the rich history and climate of Japan. And it plays an integral part in various aspects of our daily lives today.
Our mission is to preserve the traditions of and devote ourselves to brewing authentic Japanese sake, never swayed by trends and always focused on enriching the hearts of those who taste our products.
Taking care at every turn in the more than one hundred tasks that go into sake brewing results in big differences in quality, and those who drink our sake will feel it in their hearts. We may sometimes wonder if a small change is really reflected in the flavor or if the drinker will even notice, but we know that the only way to create truly delicious sake is to follow through on everything we believe.
It is this approach to sake brewing that is the very meaning of our existence.