Brewed with Hiroshima specialty sake rice Hattan Nishiki, this junmai ginjo-shu is simple yet has deep flavor.
Junmai Ginjo Maboroshi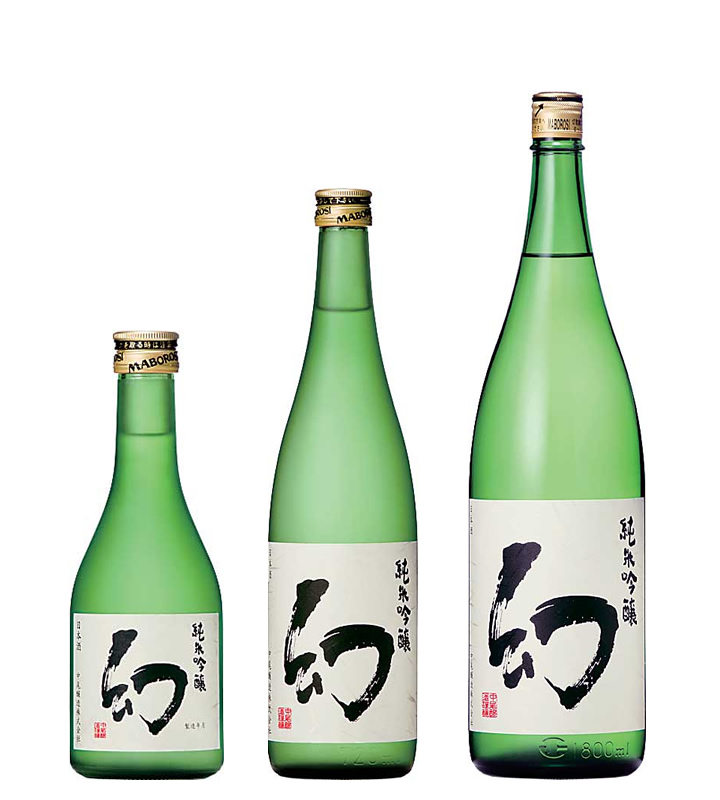 Ingredients

Rice, rice koji

Rice Variety

Hattan Nishiki (Hiroshima-grown)

Rice Polishing Ratio

55%

Alcohol Percentage

15.5°

Sake Meter Value

+3

Acidity

1.4

Yeast

#9
Harnessing the power of our brewery's own yeast and carefully guarded techniques learned from past masters, we were honored to produce sake selected for the Imperial New Year Celebration for three years from 1949 to 1952. Ever since, all our specialty sake made with those original techniques have been crowned with the name "Maboroshi". With this particular product, we seek to return to sake's roots by making a seemingly simple yet deeply flavored sake. We invite you to taste it for yourself.
Serving Suggestions
On the
rocks
Chilled
Room
temperature
Warmed
Hot

ー

◎

◎

◎

◎
Volume
300ml
720ml
1800ml