Fruity undiluted sake brewed with apple yeast.
Junmai Daiginjo Maboroshi Akabako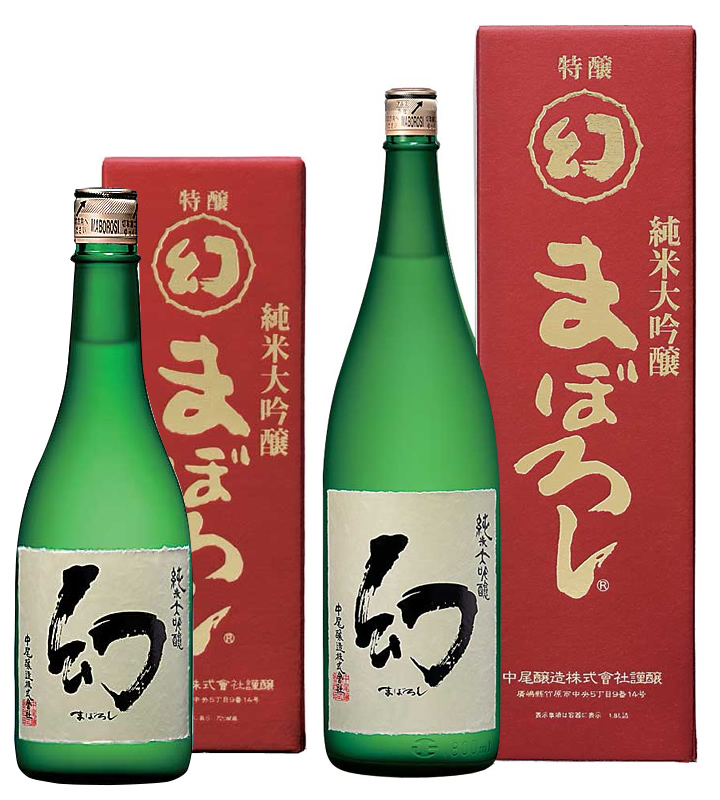 Ingredients

Rice, rice koji

Rice Variety

Yamada Nishiki (domestic grown)

Rice Polishing Ratio

45%

Alcohol Percentage

16.4°

Sake Meter Value

±0

Acidity

1.4

Yeast

Apple yeast
It all began in 1940 when fourth generation master brewer Kiyoma Nakao discovered a certain yeast strain. He had gathered and studied countless strains of yeast from nature and through visits to breweries all over the country before happening upon yeast extracted from the skin of apples. Kiyoma discovered that it brought an incredibly special quality of fruity richness previously unseen in the world of sake.
That sake won first place at a nationwide sake competition in 1948 and was revived 25 years later in 1974 as the daiginjo Maboroshi. Premium rice undergoes a high degree of polishing and is brewed in keeping with our carefully guarded techniques of old to produce this undiluted junmai daiginjo-shu full of rich fruity aromas.
Serving Suggestions
On the
rocks
Chilled
Room
temperature
Warmed
Hot

ー

◎

▲

ー

ー