Our brewery's flagship product lovingly made almost entirely by hand.
Junmai Daiginjo Genshu Maboroshi Kurobako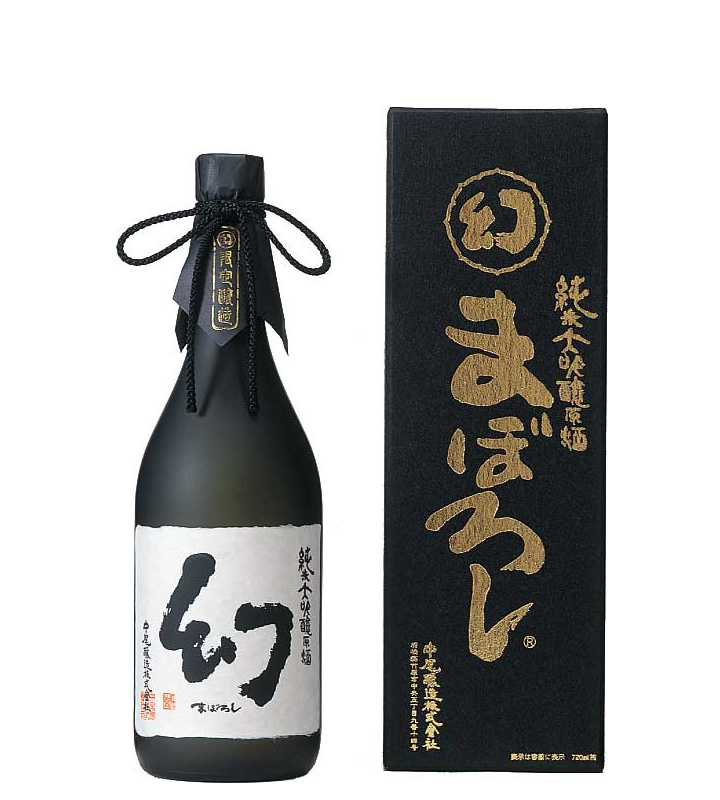 Ingredients

Rice, rice koji

Rice Variety

Yamada Nishiki (domestic grown)

Rice Polishing Ratio

45%

Alcohol Percentage

16°

Sake Meter Value

±0

Yeast

Apple yeast
Our daiginjo-shu brewed with apple yeast, discovered by fourth generation brewery master Kiyoma Nakao, won first place at a nationwide sake competition in 1948 and earned the honor of being served at the Imperial Household New Year Celebration for the following three years. Maboroshi Kurobako is our modern recreation faithfully adhering to the techniques of the time.
Discovered in 1940, apple yeast was found to have excellent fermentation ability, acidity and aromatic qualities. Maboroshi Kurobako is the pinnacle of our brewery's products, brewed almost entirely by hand using that apple yeast.
In addition, in the koji making stage, which has the greatest impact on sake flavor, we take utmost care at every step and use a traditional implement called koji-buta, meaning koji lid. Typically, the koji for a daiginjo-shu is produced over a 48-hour period, but we tend to the koji for more 52 hours to produce this rich, full-flavored sake.

・International Wine Challenge 2007 SAKE Gold Medal
・Served in ANA First Class on European and U.S. routes (2009.9~2010.4)
・U.S. National Sake Appraisal (JOY OF SAKE) 2010 Gold Award

Serving Suggestions
On the
rocks
Chilled
Room
temperature
Warmed
Hot

ー

◎

▲

ー

ー