Our brewery's masterpiece.
Daiginjo Genshu Maboroshi Kiribako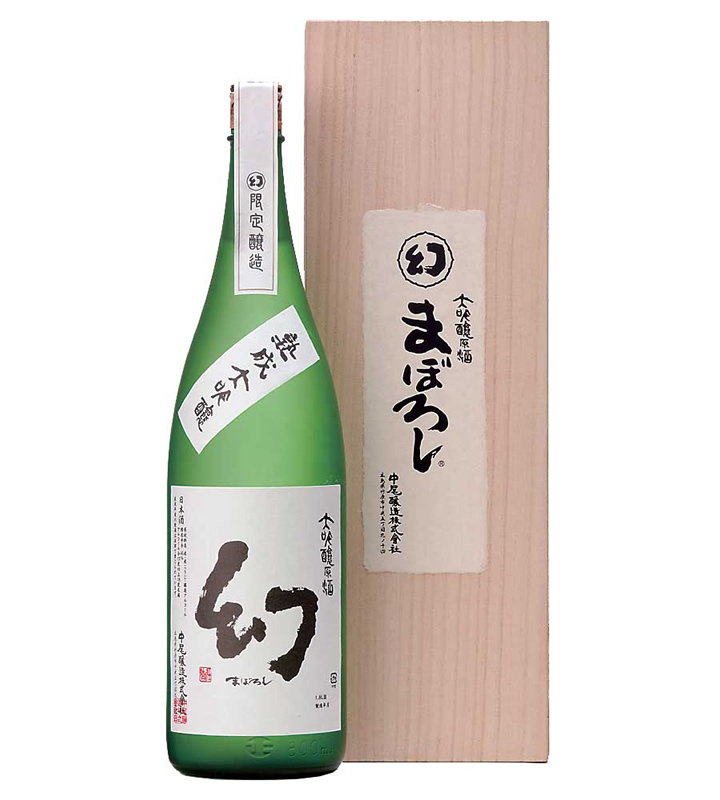 Ingredients

Rice, rice koji, brewer's alcohol

Rice Variety

Yamada Nishiki (domestic grown)

Rice Polishing Ratio

45%

Alcohol Percentage

17°

Sake Meter Value

+6

Acidity

1.3

Yeast

Apple yeast
Our brewery had the honor of providing sake for the Imperial Household New Year Celebration for three years from 1949 to 1952. A faithful recreation using the same techniques and ratios as that sake, Maboroshi Kiribako is our brewery's masterpiece, brewed by hand at every stage of the process and presented in the same kiribako paulownia wood box. This undiluted daiginjo rich in both aroma and flavor is the result of many years of research that made it possible to isolate and ferment with our very own apple yeast for the first time in 1947.
Serving Suggestions
On the
rocks
Chilled
Room
temperature
Warmed
Hot

ー

◎

◎

ー

ー